MOST POPULAR COMMERCIAL SOLUTIONS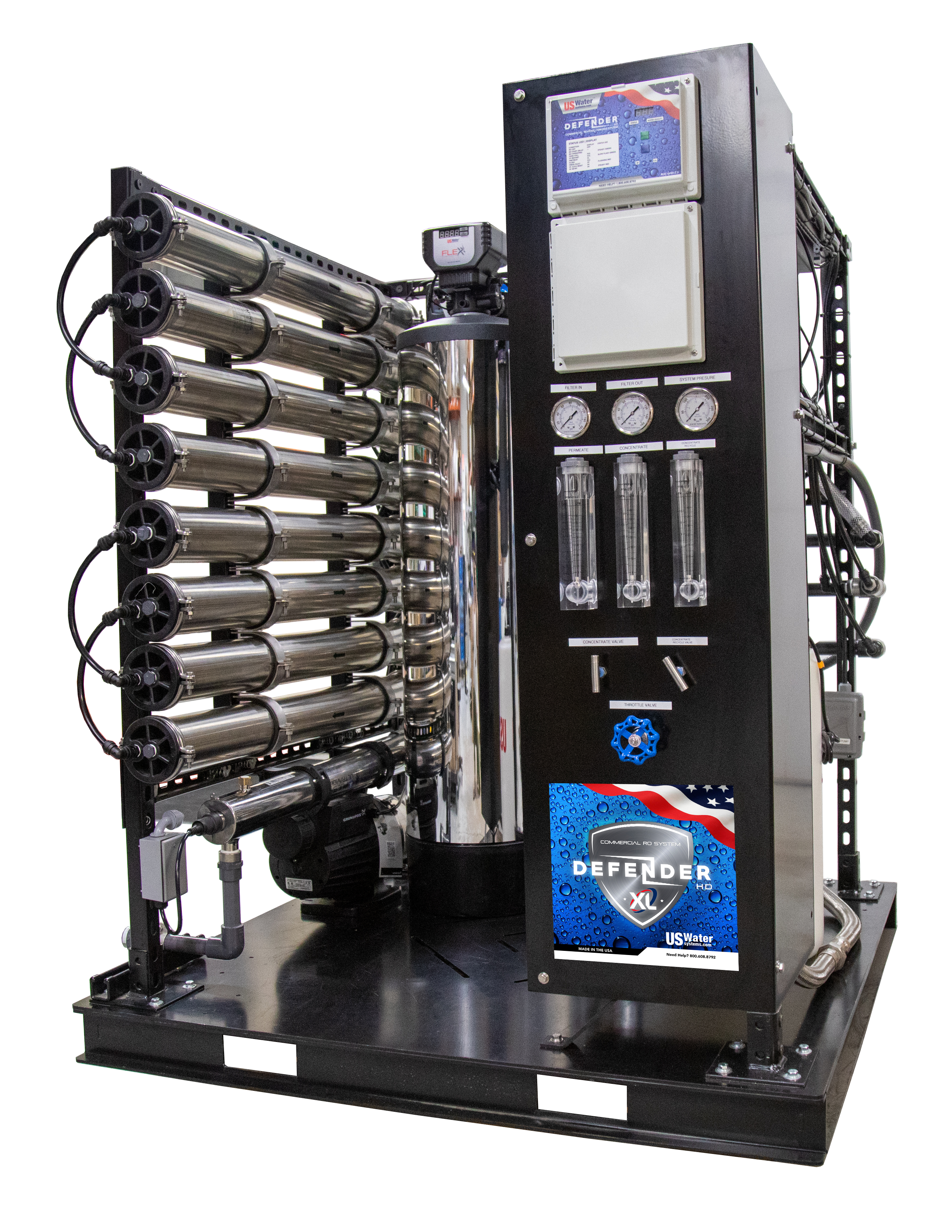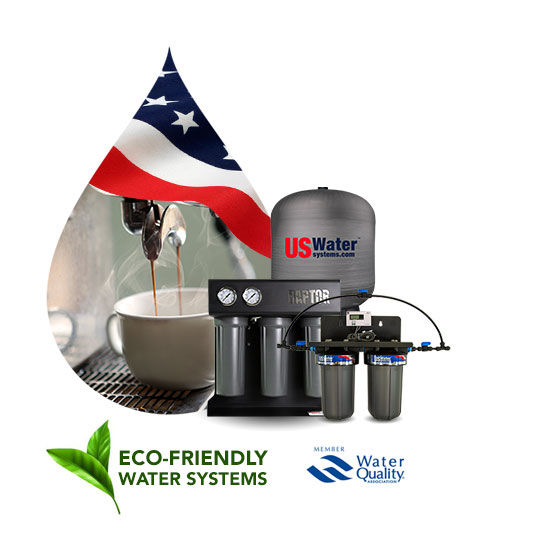 COMMERCIAL SOLUTIONS
Our name is only part of the story. With a name like US WATER SYSTEMS, you know that you are getting an American-Made Product built by American Craftsman right here in the Heartland (Indianapolis, Indiana). What our name doesn't tell you is that our staff has over three hundred (300) years of combined experience and we have been a family-owned and operated business for over twenty years. We are also a certified MWBE Enterprise. Our engineering, craftsmanship, and technical support are heads above our competition. Check us out – you will be glad you did!
MADE IN THE USA
We are not just another commercial RO system manufacturer. Our solutions include Reverse Osmosis, Softening, Filtration, Disinfection, and a whole lot more.

Our systems start at 500 gallons per day and extend well beyond 1,000,000 gallons a day.

Buy Factory-Direct "Made in America Products"

Family-owed for over 20 years

We Do Everything with Water… Except Walk on it!

US Water Systems has been engineering, designing, selling, and installing Commercial Reverse Osmosis and Water Treatment Systems around the world for over 20 years. With thousands of systems and over 300 years of combined experience, our staff is uniquely qualified to handle your water treatment project, whether it be in the manufacturing sector, craft brewing or distilled spirits, the cannabis and hemp industry, ultra-high purity, deionization, laboratory-grade water, waterjet cutting, filtration, softening, chemical injection and everything in-between, US Water Systems is Clearly the Best Solution.
We have a huge selection of systems, from single stand-alone modules to pre-engineered, turnkey skid-mounted systems designed and Built in the USA. We are one of the few players in the water treatment industry that is still fiercely independent and family-owned. Our standards are simply "a cut-above." If you need a budgetary quote or a full-blown proposal, US Water Systems have you covered from beginning. Call one of our Commercial Water Specialists today at 800-608-8792.