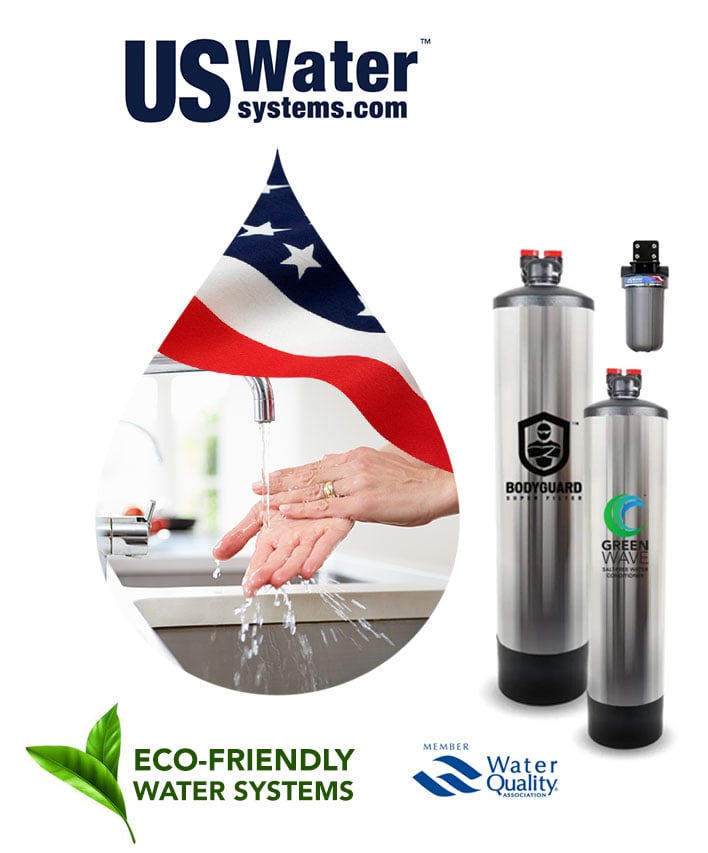 Welcome To US Water Systems
Family-Owned, American Made Water Treatment Systems
Our mission is simple - To provide your family with the best water possible. We solve water problems using a blend of expertise and professional 3rd party water testing. We then provide a solution based on the exact chemical composition of your water. We sell directly to our customers and cut out the middlemen, so you know you're getting a quality product for the right price, every time.
With well over 25 years of experience in water treatment and credence for transparency, US Water Systems is driven to ensure each of our customers gets the best, most innovative water treatment solution at the best price.
From our family to yours - Welcome.
Learn More About Your Water